Cotton Processing Pre Treatment chemical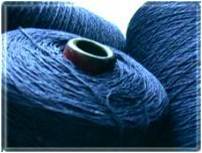 Cotton Processing Pre Treatment chemical
Price And Quantity
Kilograms/Kilograms

40-350 INR
Product Description
Technical Function:
Wetting & Detergency in Pre-Treatment process
Technical Composition:
Performance blend of non-ionic surfactants
Attributes:
Sustained low foam throughout the process cycle
Eliminates the need of defoamer & deaerators
Highly efficient wetting, rewetting & scouring aid
Essentially for scouring of yarn in package-dyeing
machines and for one bath scouring bleaching operationsin soft flow machines . APEO free.
Technical Properties
Appearance: Clear tolight yellow liquid
Ionicity: Non-ionic
Constitution: Synergisticblend of ethoxylates
Application &Dosage
SCOURTEX JSL is highly recommended for use in the scouringof yarn, knit fabrics. The good penetrationinto the core of the yarn ensures very good wetting, rewetting, and absorbency.A dosage of 0.5% - 2.0% on weight of fabric or yarn is recommended. However adosage of 0.7-0.8% was found to be optimal. Suitable for cotton as well assynthetics. Optimal dosage 0.7 to 0.8% on weight of yarn. Also suitable incheese & cabinet machines.
Shelf Life: Oneyear from date of mfg.
Packing: 50kgs HDPE carboys.
Disclaimer:
The above information is correct to the best of ourknowledge;
however the recommendations are without any engagement on
our part as they depend upon the conditions of usage, which
vary from plant to plant.