Textile chemicals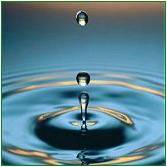 Textile chemicals
Price And Quantity
Kilograms/Kilograms

40-350 INR
Product Description
Technical Function:
Universal Sequestering Agent good for heavy metals
Technical Composition:
Blend of organic acids
Attributes:
Very effective for controlling, water hardness & heavymetal ions. Improves the washing and soil suspending properties of surfactants.Facilitates dissolving of dyestuffs. Prevents deposits from forming on thesurface of the substrate. Prevents staining due to iron that may be present inthe process water. Enables obtain brighter & reproducible dyeing.
Technical Properties:
Appearance: Clearto light yellow liquid
Ionicity: Anionic
Constitution: Synergisticblend of organic compounds
Application Dosage:
Novaquest-6010 is highly recommended for use in theprocessing of cotton, polyester and their blends. Dosage in each case rangesfrom 1 – 3 gpl of the quantity of water used in the process. However the actualdosage depends on the hardness of the water that needs to be
softened.
Storage: Stableunder normal conditions of Storage
Packing: 50kgs HDPE carboys.
Disclaimer:
The above information is correct to the best of ourknowledge, however the recommendations are without any engagement on our partas they depend upon the conditions of usage, which vary from plant to plant